| | | |
| --- | --- | --- |
| Welcome | | You are not currently logged in. |
| | | |
| --- | --- | --- |
| | | |
| | | |
| | | |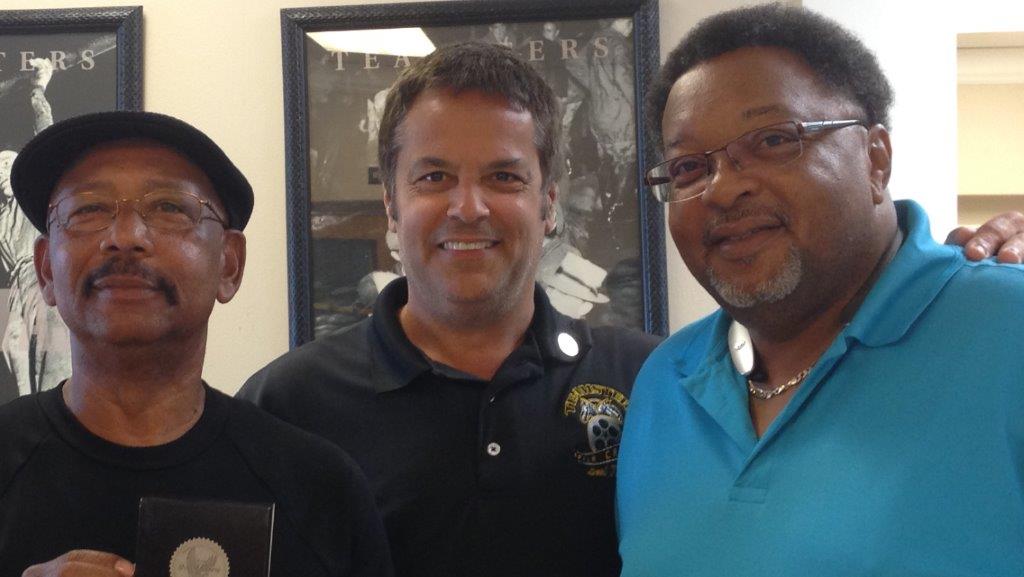 Otis Borom from ABF Freight retired today, September 13, 2016! Otis Borom(on left) is pictured with Tony LeFebvre(Movie Business Agent in center) and Scott Webber(Secretary-Treasury Teamsters Local 728 on right).
Don't forget to vote in tomorrow's primary election! Find your polling place and other important info here. You can find a list of Teamsters Local 728 endorsed candidates here. These candidates are endorsed based on their support of working family related issues regardless of party affiliation.
Negotiators will be in Atlanta this week trying to reach agreement on the Trans Pacific Partnership(TPP).

The TPP is a job-killing trade agreement that would hurt working families by moving U.S. jobs overseas as well as undermine workplace safety and other protections for U.S. workers.

THIS THURSDAY Teamsters Local 728 will be joining other unions and opponents of unfair trade to make our voices heard against this bad deal for workers. Join us!
Rally and March Against the TPP
Thursday, Oct 1st
5:00pm
Woodruff Park
91 Peachtree St. NE
Atlanta
Meet at Local 728 beginning at 4:00PM for shuttle to the park