| | | |
| --- | --- | --- |
| Welcome | | You are not currently logged in. |
| | | |
| --- | --- | --- |
| | | |
| | | |
| | | |
MEETINGS FOR THE UPS CONTRACT PROPOSALS ARE AS FOLLOWS:
TIFTON - PACKAGE MEETING, JULY 15, 2017, SATURDAY 10AM HILTON GARDEN INN CLICK FOR FLYER
SAVANNAH - PACKAGE MEETING, JULY 22, 2017, SATURDAY 10AM IBEW LOCAL 508
UPS CONTRACT PROPOSAL FORM (PACKAGE)
ATLANTA, FREIGHT, JULY 30, 2017, SUNDAY, 10AM LOCAL 728 CLICK FOR FLYER
ATLANTA, CARTAGE, JULY 30, 2017, SUNDAY , 2PM LOCAL 728 CLICK FOR FLYER
ALTANTA, PACKAGE, AUGUST 13, 2017, SUNDAY, 2PM, IBEW AUDITORIUM 501 PULLIAM ST SW ATLANTA, GA 30312 CLICK HERE FOR FLYER
UPS CONTRACT PROPOSAL FORM FREIGHT (ATLANTA AREA LOCATIONS)
Teamsters Joint Council 75's Investment Manager Jeff Reynolds with Morgan Stanley will host a conference call on Saturday, June 24, 2017 at 10:00 AM. The conference call will last about 20 minutes.
The purpose of this conference call is to inform our members on certain financial issues that might be of interest to them. There are many topics that Jeff agreed to present to members on future conference calls.
Joint Council 75's website has a feedback form for the members to submit their input and/or questions on the topic that was presented or to comment on what topic would interest them most for the future conference calls. To access the form, members can visit Joint Council 75's website at www.teamstersjc75.org and follow the "TEAM" link located in the menu list on the left.
Call-in Number: 1-877-777-0154
Pass Code: 129885
Last night's debate for the 6th congressional district run-off made clear that Karen Handel is no friend of working Teamsters or working people in general. The Teamste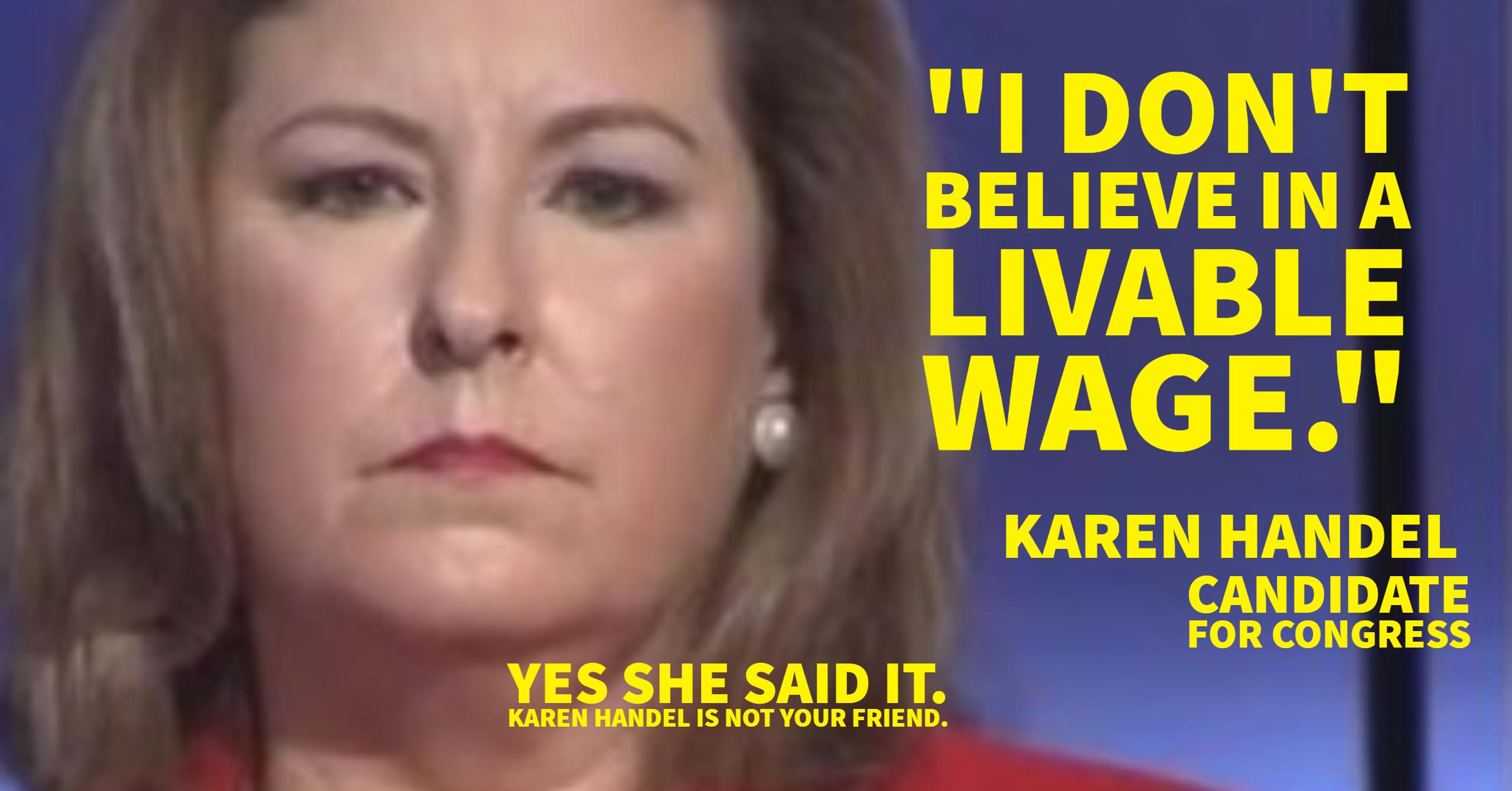 rs and the rest of Georgia's labor movement has endorsed her opponent, Jon Ossoff to be Georgia's next Congressperson.
Join Local 728 and other unions THIS SATURDAY and NEXT SATURDAY in reaching out to union members in the 6th congressional district about the issues at stake in the run-off election.
Saturday, June 10th
What: Labor Walk Canvassing Union Households
Where: IBEW 613 501 Pulliam St SW ATL
When: 10am-2pm
Saturday, June 17th
What: Rally with Jon Ossoff and J. David Cox then Labor Walk Canvassing Union Households
Where: CWA 3218 395 Glover St SE Marietta
When: 10am-2pm
On February 22nd and

23rd, Local 728
will be joining the Georgia AFL-CIO and other Georgia unions for our annual Labor Lobby Day and training. Lobby Day is your opportunity to meet your legislators and let them know where you stand on workers rights and other working family issues. There is NO CHARGE to attend the training or Lobby Day
.
The Training will be at 5:30 pm on Feb 22nd at the IBEW auditorium located at 501 Pulliam St. in Atlanta. Dinner will be included.
Lobby Day will begin at 8:00 am on Feb. 23rd at the IBEW auditorium with signing in and a light breakfast. The legislative session will begin at 8:30 am and you participants will be transported from the IBEW auditorium to the capitol. Lunch will be provided.
To register, please call (404)622-0521 ext 2239 and leave the below information or email the information to Local 728 Political Director Eric Robertson at erobertson@teamsterslocal728.
Name:
Address (include city, state, zip):
Phone Number:
Email:
Please include whether you will be participating in both the training and Lobby Day or just Lobby Day.
The registration deadline is Friday, Feb. 17th.